REMINDER: GOUGER STREET PARTY: Friday 16th October 2015 will feature the full contingent of Classic Adelaide Rally cars in the City centre. This restaurant precinct will be humming with great cars and the public getting engaged with the event as 7 Formula 1 cars drive into town to join the Rally cars, Brazilian Dancers, Live DJ and Drummers.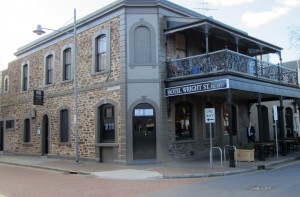 Sprite Club and team McClaren have booked at the Wright Street Hotel for dinner at 7pm – see the Club's website for more information.
Please reply to Michael McClaren asap  so the booking can be confirmed.
…and the general meeting Monday 12th October, Fullarton Park Centre from 7.30 – all trophies returned please!